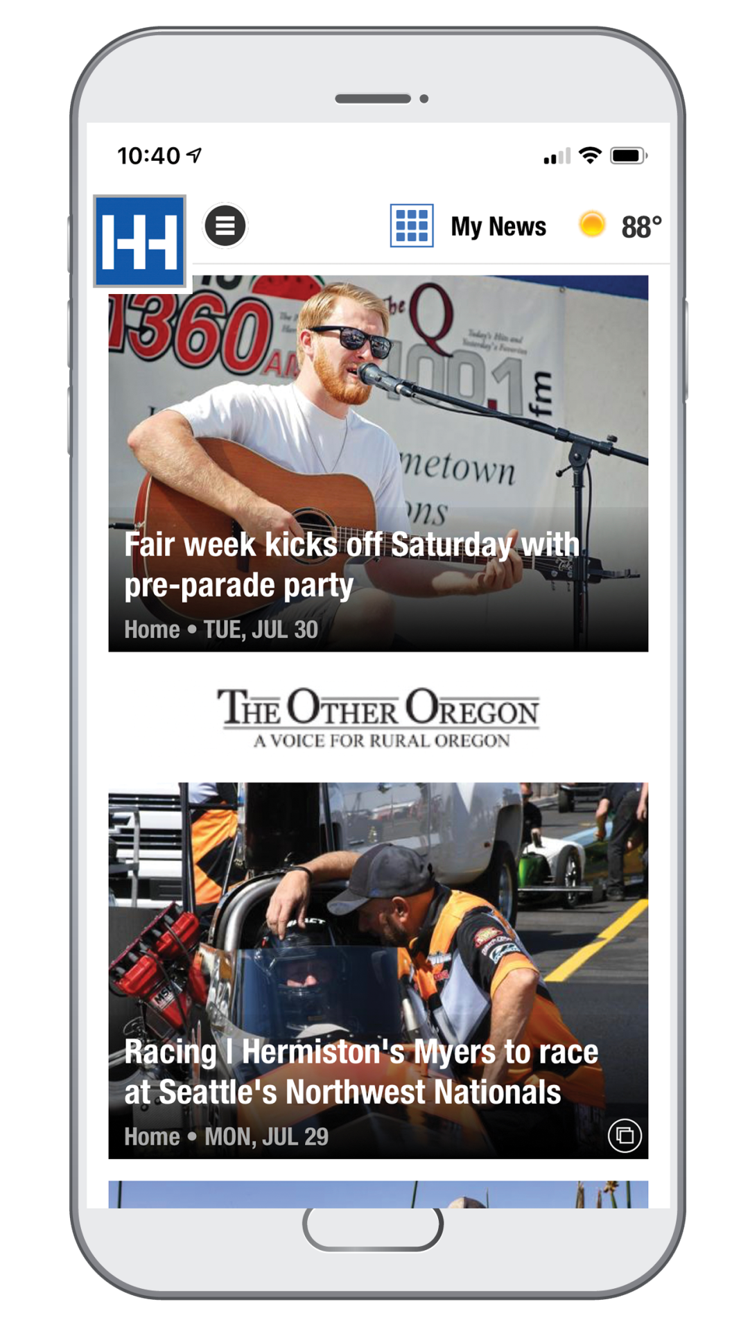 Get breaking news!
St. Anthony Hospital, Pendleton
PENSACOLA, Fla. — Josiah Barron of Hermiston was named to the Dean's List by Dr. Troy Shoemaker, president of Pensacola Christian College, for academic achievement during the 2019 fall semeste…
SPOKANE, Wash. — Three local undergraduate students have achieved Provost's Honor Roll status for the Fall 2019 semester at Whitworth University. To be named to the list, undergraduate student…
St. Anthony Hospital, Pendleton
High school sweethearts Willard K. and Judy Fordice were married January 3, 1960, at the Methodist Church in North Powder, Oregon.
St. Anthony Hospital, Pendleton
St. Anthony Hospital, Pendleton
St. Anthony Hospital, Pendleton
St. Anthony Hospital, Pendleton
Good Shepherd Medical Center, Hermiston
St. Anthony Hospital, Pendleton
St. Anthony Hospital, Pendleton
St. Anthony Hospital, Pendleton
St. Anthony Hospital, Pendleton
St. Anthony Hospital, Pendleton
St. Anthony Hospital, Pendleton
Good Shepherd Medical Center, Hermiston
St. Anthony Hospital, Pendleton
St. Anthony Hospital, Pendleton
PENDLETON — Students earning a place on the honors list at Blue Mountain Community College for the summer 2019 academic term include:
Good Shepherd Medical Center, Hermiston
Good Shepherd Medical Center, Hermiston