Flat milk production in the U.S. has boosted prices.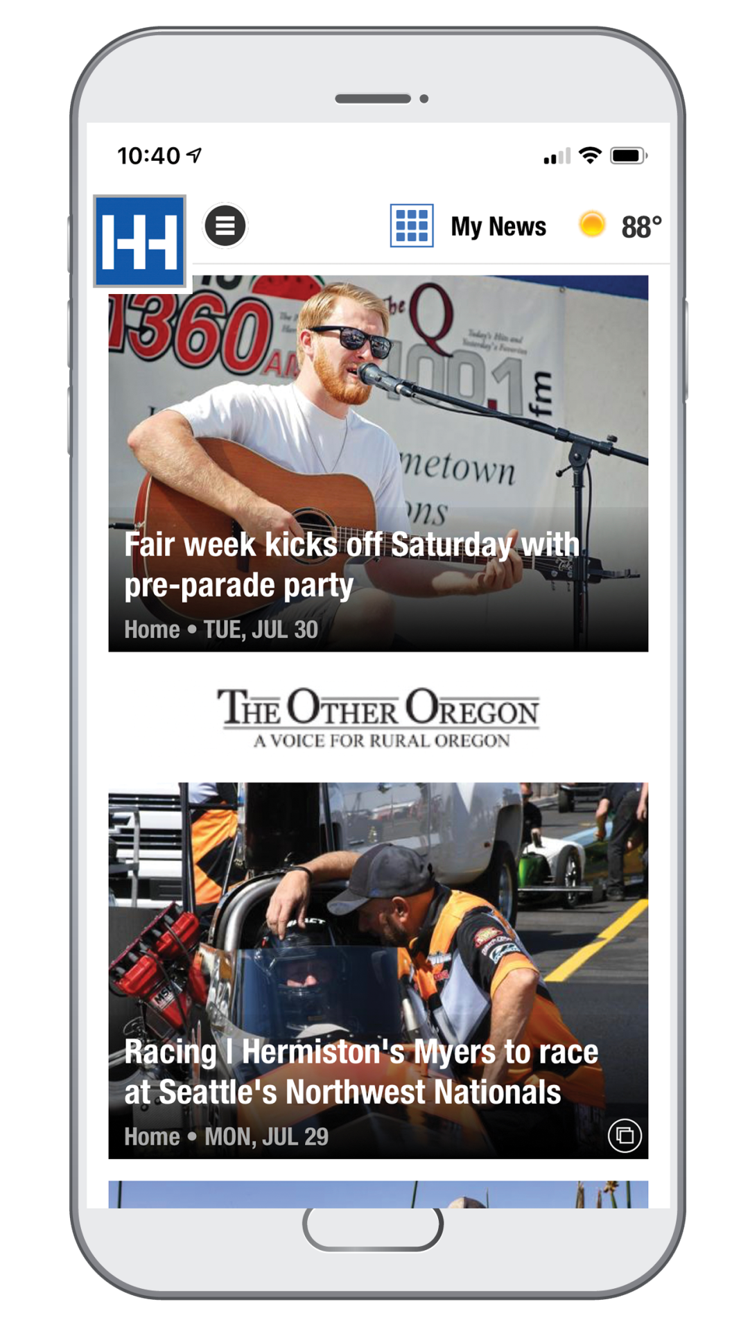 Get breaking news!
SALEM — When Oregon residents update their addresses with the Department of Motor Vehicles, they will no longer be required to apply a sticker on their driver's license, permit or ID card as o…
SALEM — As the number of Oregon voters unaffiliated with a political party rises, so has the number of voters locked out a key part of the electoral process. Oregon's third-largest political p…
PENDLETON — Christmas tree permits for the Umatilla National Forest are now available to purchase at forest offices, several local businesses and online.
SALEM — Oregon's largest public employee unions have seen double-digit declines in the number of state workers paying dues, state data show.
SALEM — A political fight over how Oregon manages its forests and timber activity could resolved by voters next fall.
Idaho shivered through its coldest October on record, while Washington weathered its second-coldest October and the coolest in more than a century, according to the National Oceanic and Atmosp…
SALEM — Finding a director to run a key new division of the Oregon Health Authority vexed Pat Allen for months.
PENDLETON — The U.S. Senate's 2020 appropriation bill approved last week includes benefits for Eastern Oregonians, from increased wildfire spending to expanded barge service on the Columbia River.
A Seattle attorney believes his Whooshh salmon cannon can move salmon upriver over dams far faster, cheaper and with less mortality than fish ladders or trucking. It could restore migration pa…
ONTARIO — Oregon state Sen. Cliff Bentz, R-Ontario, announced Tuesday that he's running for the seat in Congress being vacated by retiring Republican Rep. Greg Walden.
HOOD RIVER, OR – Today, Greg Walden (R-Hood River) announced that he will not seek a new term in Congress in the 2020 elections.
Gov. Kate Brown selected Marty Myers, of Threemile Canyon Farms, to serve a second four-year term on the board, which makes policy recommendations for the Oregon Department of Agriculture.
PENDLETON — As Oregon workers celebrated Labor Day on Monday, they were enjoying a day off in a state considered one of the best in the country for employees.
UMATILLA COUNTY — Billions of dollars in new federal funding for bridge repair could translate into benefits for Umatilla County.
SALEM — Oregonians signed up for individual or small group health plans got some good news this week when the state announced their final rate decision will lower premiums in 2020 by $44 million.
The Pacific Ocean along the equator cooled in June and is expected to be at normal temperatures in a month or two, the National Oceanic and Atmospheric Administration reported Thursday.
Easterday Farms, based in Pasco, Wash., has purchased the former Lost Valley Farm dairy and intends to reopen the facility with 28,300 total cattle.
As hundreds of new laws come out of each session of the Oregon Legislature it can be hard to keep track of them all. While many don't have a direct impact on Oregonians' day to day lives, here…
SALEM — The 2019 legislative session came to a turbulent conclusion as Republican senators returned from a nine-day walkout over cap and trade, but the drama overshadowed the hundreds of less-…
SALEM — The Oregon FFA, an agricultural education and leadership organization, will receive funding from the state this biennium for the first time in eight years.
Fine fuels increasingly fire-ready
SALEM — Rep. Greg Smith, R-Heppner, was appointed by Speaker of the House Tina Kotek to serve on a number of committees during the 80th Legislative Assembly, including as co-vice chairman of t…
PENDLETON — For the staffs of the Baker City Herald and The Observer in La Grande, Thursday's news that Bankruptcy Judge Trish M. Brown authorized the sale of the two papers to the EO Media Gr…
Amid rapid developments in the Oregon legislature Tuesday, several Eastern Oregon counties got good news out of the capital construction committee.
House Bill 2444, relating to agricultural education, flew through the Senate on June 30 by a 27-0 vote. The bill appropriates $1.43 million to the Oregon Department of Education for FFA to pro…
PORTLAND — Oregon farmers and ranchers can expect mixed irrigation supplies heading into summer after months of fast-changing weather.
SALEM — Don't wait until the last minute to apply for controlled hunts this year, ODFW advises.
Troopers tell legislators about challenges related to staffing shortfalls 
After 15 years of planning, studies and negotiating with Eastern Oregon communities, the U.S. Forest Service is scrapping three revised land management plans for the Umatilla, Wallowa-Whitman …
SALEM – House Speaker Tina Kotek on Tuesday finally accomplished her longstanding goal to protect tenants from abusive landlords with passage of sweeping rent control legislation.
Oregonians would no longer be compelled by employers to avoid off-duty use of marijuana under a proposal being considered at the Legislature.
SALEM — In an effort to put more Oregon students on track to graduate, the Legislature's Joint Committee on School Success has proposed everything from expanding access to preschool to expandi…
Portland high school student Lydia Wade-Sully chats with Oregon legislators, including State Sen. Tim Knopp, right, during a town hall hosted by the Joint Legislation Committee on School Success.
The legislature's Joint Ways and Means Committee met at Hermiston High School in February 2017.
SALEM — Despite the latest congressional dispute over an extension of federal highway spending, Oregon Department of Transportation officials anticipate they will have enough cash on hand to c…